Download Water Cycle for iPad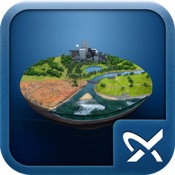 Free
Category: Business
Updated: Feb 2, 2018
Version: 1.0.2
Size: 1.4 MB
Developer: Grundfos
Seller: Grundfos
Rated 4+
Compatibility: iPad 74, iPad 73, iPad 72, iPad 71, iPad 612, iPad 611, iPad Pro97 Cellular, iPad Pro97, iPad Pro Cellular, iPad Pro, iPad Mini 4 Cellular, iPad Mini 4, iPad Mini 3 Cellular, iPad Mini 3, iPad Air 2 Cellular, iPad Air 2, iPad Mini Retina Cellular, iPad Mini Retina, iPad Air Cellular, iPad Air, iPad Mini 4G, iPad Mini, iPad FourthGen 4G, iPad FourthGen, iPad ThirdGen 4G, iPad ThirdGen, iPad 2 3G, iPad 2 Wifi
Show all
More by Grundfos
Description
Launch the Grundfos water cycle animation to explore the Grundfos product range and optimised solutions for water utility applications
 
The photo realistic 3D environment gives water utilities, consultants and engineers an overview of all applications in the entire water cycle process and  allows navigation through these different application areas.  Get useful information about  Grundfos products and competencies, read case stories and follow links to valuable technical product specifications.
 
Grundfos Water Utility is a full-range supplier of intelligent pumps and systems for all water supply and wastewater applications.
Show more
What's New in Version 1.0.2
Optimized for iOS9
Screenshots for iPad