Download The DG Buddy for iPhone, iPad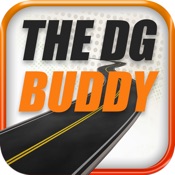 $1.99
Category: Business
Updated: Feb 2, 2018
Version: 3.1
Size: 3.1 MB
Developer: The DG Buddy Pty. Ltd.
Seller: The DG Buddy Pty. Ltd.
Rated 4+
Compatibility: iPhone X, iPhone 8Plus, iPhone 8, iPad 74, iPad 73, iPad 72, iPad 71, iPad 612, iPad 611, iPhone 7Plus, iPhone 7, iPhone SE, iPad Pro97 Cellular, iPad Pro97, iPad Pro Cellular, iPad Pro, iPad Mini 4 Cellular, iPad Mini 4, iPhone 6sPlus, iPhone 6s, iPod TouchSixthGen, iPad Mini 3 Cellular, iPad Mini 3, iPad Air 2 Cellular, iPad Air 2, iPhone 6Plus, iPhone 6, iPad Mini Retina Cellular, iPad Mini Retina, iPad Air Cellular, iPad Air, iPhone 5s, iPhone 5c, iPad Mini 4G, iPad Mini, iPad FourthGen 4G, iPad FourthGen, iPod TouchFifthGen, iPhone 5, iPad ThirdGen 4G, iPad ThirdGen, iPhone 4S, iPad 2 3G, iPad 2 Wifi, iPhone 4
Show all
Description
The DG Buddy is an application designed to take the confusion out of transporting Dangerous Goods. It has two main functions, checking your load for compatibility and checking whether your load requires placarding.
The compatibility function allows you to enter either UN numbers or individual classes of goods to check for compatibility and provides the most efficient combinations of compatible goods for your load. The Placarding function applies the placarding rules to your load and indicates the requirement for placarding.
It also allows you to export the information into the check compatibility function. This application is ideal for drivers, loaders, load supervisors, consultants, compliance officers and any other person that transports, consigns or receives dangerous goods. Doing away with compatibility charts and removing the confusion in one fast easy to use application.
Show more
What's New in Version 3.1
Minor bug fixes and some Un No informations are corrected and some more Un No are added.
Screenshots for iPhone, iPad