Download MAYACards for iPhone, iPad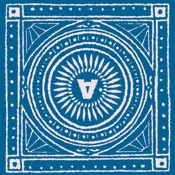 Free
Category: Business
Updated: Oct 26, 2016
Version: 2.0
Size: 6.5 MB
Developer: MAYA Design, Inc.
Seller: MAYA Design, Inc.
Rated 4+
Compatibility: iPhone 7Plus, iPhone 7, iPhone SE, iPad Pro97 Cellular, iPad Pro97, iPad Pro Cellular, iPad Pro, iPad Mini 4 Cellular, iPad Mini 4, iPhone 6sPlus, iPhone 6s, iPod TouchSixthGen, iPad Mini 3 Cellular, iPad Mini 3, iPad Air 2 Cellular, iPad Air 2, iPhone 6Plus, iPhone 6, iPad Mini Retina Cellular, iPad Mini Retina, iPad Air Cellular, iPad Air, iPhone 5s, iPhone 5c, iPad Mini 4G, iPad Mini, iPad FourthGen 4G, iPad FourthGen, iPod TouchFifthGen, iPhone 5, iPad ThirdGen 4G, iPad ThirdGen, iPhone 4S, iPad 2 3G, iPad 2 Wifi, iPod TouchFourthGen, iPod TouchThirdGen, iPhone 4, iPad 3G, iPad Wifi, iPhone 3GS, iPhone 3G, iPod TouchSecondGen, iPod TouchFirstGen, iPhone FirstGen
Show all
More by MAYA Design, Inc.
Description
MAYACards

When people visit MAYA's design lab, we like to give them a deck of our exclusive, limited-edition playing cards. Each card includes a quotation that has inspired us. (If you're in a meeting here, don't be surprised if David Bishop suddenly exclaims, "Eight of hearts!")

Here we present an iPhone/iPod based version of the card deck.

Tap it, swipe it, shake it, and take away some inspirational thoughts about design.

ABOUT MAYA:
MAYA is a design consultancy and technology research lab. At heart, we're designers who have an intense desire to turn human experiences with technology products into positive, fruitful interactions.  Check us out on the web: www.maya.com

Show more
What's New in Version 2.0
Higher resolution images for improved/sharper visuals.

Screenshots for iPhone, iPad