Download Invoice Maker for iPhone, iPad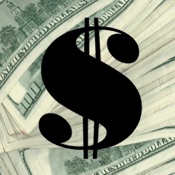 $0.99
Category: Business
Updated: Feb 2, 2018
Version: 1.3
Size: 0.1 MB
Developer: G.P. Imports, Inc.
Seller: Gp Imports Inc, Software Development
Rated 4+
Compatibility: iPhone X, iPhone 8Plus, iPhone 8, iPad 74, iPad 73, iPad 72, iPad 71, iPad 612, iPad 611, iPhone 7Plus, iPhone 7, iPhone SE, iPad Pro97 Cellular, iPad Pro97, iPad Pro Cellular, iPad Pro, iPad Mini 4 Cellular, iPad Mini 4, iPhone 6sPlus, iPhone 6s, iPod TouchSixthGen, iPad Mini 3 Cellular, iPad Mini 3, iPad Air 2 Cellular, iPad Air 2, iPhone 6Plus, iPhone 6, iPad Mini Retina Cellular, iPad Mini Retina, iPad Air Cellular, iPad Air, iPhone 5s, iPhone 5c, iPad Mini 4G, iPad Mini, iPad FourthGen 4G, iPad FourthGen, iPod TouchFifthGen, iPhone 5, iPad ThirdGen 4G, iPad ThirdGen, iPhone 4S, iPad 2 3G, iPad 2 Wifi, iPod TouchFourthGen, iPod TouchThirdGen, iPhone 4, iPad 3G, iPad Wifi, iPhone 3GS, iPhone 3G, iPod TouchSecondGen, iPod TouchFirstGen, iPhone FirstGen
Show all
More by G.P. Imports, Inc.
Description
iInvoice 
Finally, after much demand, the perfect tool for your business on the iPhone!

*Using this app you will be able to send state-of-the-art invoices via e-mail to your clients. You can create invoices for products AND services.

Lets face it, you are now most probably running a great part of your business via your iPhone. Be it that you are constantly sending emails, checking stocks or looking for information online; the iPhone has for sure become an essential part of your everyday business transactions by now! That is why we have developed this very easy to use invoice making application. Unlike similar applications, this is the most complete and professional of them all. Some of the main features are: 

- You can personalize your invoice with your OWN LOGO.

- Company and inventory information can be saved and easily used for every invoice. Why go through the hassle of entering all the information every time you need to give an invoice? This application gives you the option to save your company's information; including logo which you can upload, to use in every invoice. Please see the image previews so you can see all the data that can be entered into the invoices.

- Furthermore, as you set up the application you can save information about your items such as SKU, description and price, So you don't need to enter it every time that you generate an invoice. 

- Application will take care of all math operations involved in the transaction.

- With this application you can select from a scroll down (picker) menu the item from your inventory you want to add to the invoice.

- This application will save you a lot of time when ever you need to generate an invoice. Application will calculate TAX and shipping costs according to your needs. You will be able to keep all copies of the invoices in your sent email folder. You can also keep "images" of your invoices, they will be saved in your iPhone Photo Applications.

- We are working on adding  several invoice templates for our next version.

We are working on several more features for this application, so please send us all your suggestions to info@gp-imports.com
Show more
What's New in Version 1.3
We Fixed invoice template, a little short on some sections.
Screenshots for iPhone, iPad