Download Ichi for iPhone, iPad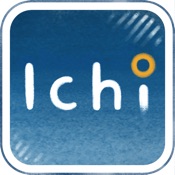 $0.99
Category: Games
Updated: Mar 9, 2018
Version: 2.23
Size: 82 MB
Developer: Stolen Couch Games
Seller: Stolen Couch Games V.O.F.
Rated 4+
Compatibility: iPhone X, iPhone 8Plus, iPhone 8, iPad 74, iPad 73, iPad 72, iPad 71, iPad 612, iPad 611, iPhone 7Plus, iPhone 7, iPhone SE, iPad Pro97 Cellular, iPad Pro97, iPad Pro Cellular, iPad Pro, iPad Mini 4 Cellular, iPad Mini 4, iPhone 6sPlus, iPhone 6s, iPod TouchSixthGen, iPad Mini 3 Cellular, iPad Mini 3, iPad Air 2 Cellular, iPad Air 2, iPhone 6Plus, iPhone 6, iPad Mini Retina Cellular, iPad Mini Retina, iPad Air Cellular, iPad Air, iPhone 5s, iPhone 5c, iPad Mini 4G, iPad Mini, iPad FourthGen 4G, iPad FourthGen, iPod TouchFifthGen, iPhone 5, iPad ThirdGen 4G, iPad ThirdGen, iPhone 4S, iPad 2 3G, iPad 2 Wifi, iPod TouchFourthGen, iPod TouchThirdGen, iPhone 4, iPad 3G, iPad Wifi, iPhone 3GS
Show all
More by Stolen Couch Games
Description
Get Castaway Paradise today! A Animal Crossing-type game for iOS. www.CastawayParadiseGame.com

Ichi is an easy to play but challenging one button puzzle game. Don't be deceived by the game simplistic look, it's a braintwister for sure! Collect golden rings by rotating objects, using teleporters, breaking blocks and more. If that isn't enough, the game includes a level editor that allows you to create your own levels and share them with anyone around the globe! 

Features: 
- Fun and original one button gameplay 
- NO in app purchases
- Built-in level editor 
- 13.000+ user-created levels !
- Game Center support 

"Stolen Couch Games' Ichi is a well thought out puzzler that will occasionally quicken your pulse" - EDGE 

"Ichi is a cute yet tricky one-button puzzler" 
- Michael Rose, Indiegames 

"A fun, stylish and challenging indie experience" 
- Chad Awkerman, DualShockers 

"There's only one key to press, after all, so how challenging could that be? Try a whole lot of challenging." 
- john bardinelli, JayisGames 

"The sketchy art style extends beyond the title screen to a game with rich visuals" 
- John Polson, DIYGamer 

"Ichi is an extremely well-made casual puzzler. It's perfect for just relaxing and doing nothing more." -iPhoneAlley 

"Clever, clean and devious in its design, ichi by Stolen Couch Games pulls no punches when it comes to its puzzling gameplay." -AppSpy
What's New in Version 2.23
- Restored the online features.
- No more in app purchases!
Screenshots for iPhone, iPad