Download GISAssets for iPad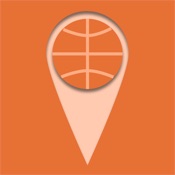 Free
Category: Business
Updated: Mar 9, 2018
Version: 1.1.110
Size: 36.8 MB
Developer: GISAssets
Seller: DGTEX, Inc
Rated 4+
Compatibility: iPad 74, iPad 73, iPad 72, iPad 71, iPad 612, iPad 611, iPad Pro97 Cellular, iPad Pro97, iPad Pro Cellular, iPad Pro, iPad Mini 4 Cellular, iPad Mini 4, iPad Mini 3 Cellular, iPad Mini 3, iPad Air 2 Cellular, iPad Air 2, iPad Mini Retina Cellular, iPad Mini Retina, iPad Air Cellular, iPad Air, iPad Mini 4G, iPad Mini, iPad FourthGen 4G, iPad FourthGen, iPad ThirdGen 4G, iPad ThirdGen, iPad 2 3G, iPad 2 Wifi
Show all
More by GISAssets
Description
GIS Assets is an easy to use powerful mobile GIS application which allows user to leverage existing ArcGIS layers on any Apple iPad device.  The application was designed by experienced GIS professionals and application programmers whom understand the need for simplicity and necessary functionality.  
Leveraging your agencies existing or other sources of ESRI Rest Services, GIS Assets fills the gap between the "out-of-the-box" ArcGIS Mobile application and the realistic needs of your field personnel to access extended information anywhere at any time.  
GIS Assets accomplishes this by adding functionality which allows users to access and edit related tables with the GIS database.  Information like maintenance history, As-built drawings, related assets (Ex.  Sign supports and related hardware) are now easily made accessible leveraging your Agency's existing GIS investment.  Additionally GIS Assets provides barcode reading functionality which makes features more easily identifiable and linkable to other systems.  This feature will greatly improve your Agency's mobile asset management efficiency and accuracy.
What's New in Version 1.1.110
1. Bug fixes
Screenshots for iPad