Download Elder and Twells for iPhone, iPad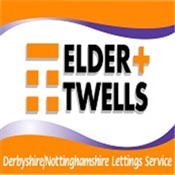 Free
Category: Business
Updated: Jan 20, 2018
Version: 1.58.63.389
Size: 34.7 MB
Developer: luke Stanley
Seller: luke Stanley
Rated 4+
Compatibility: iPhone X, iPhone 8Plus, iPhone 8, iPad 74, iPad 73, iPad 72, iPad 71, iPad 612, iPad 611, iPhone 7Plus, iPhone 7, iPhone SE, iPad Pro97 Cellular, iPad Pro97, iPad Pro Cellular, iPad Pro, iPad Mini 4 Cellular, iPad Mini 4, iPhone 6sPlus, iPhone 6s, iPod TouchSixthGen, iPad Mini 3 Cellular, iPad Mini 3, iPad Air 2 Cellular, iPad Air 2, iPhone 6Plus, iPhone 6, iPad Mini Retina Cellular, iPad Mini Retina, iPad Air Cellular, iPad Air, iPhone 5s, iPhone 5c, iPad Mini 4G, iPad Mini, iPad FourthGen 4G, iPad FourthGen, iPod TouchFifthGen, iPhone 5, iPad ThirdGen 4G, iPad ThirdGen, iPhone 4S, iPad 2 3G, iPad 2 Wifi, iPhone 4
Show all
More by luke Stanley
Description
Elder and Twells are a lettings and property management agency based in Heanor, Derbyshire.

This app enables users to find a rental property, for our current tenants to report a repair for their home, and for landlords to contact us quickly and easily. 
Elder and Twells, any Time, Day or Night!
Screenshots for iPhone, iPad