Download Council of the Great City Schools for iPhone, iPad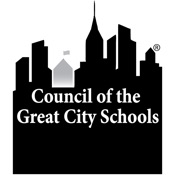 Free
Category: Business
Updated: Mar 25, 2018
Version: 1.34
Size: 75 MB
Developer: CrowdCompass, Inc.
Seller: CrowdCompass, Inc.
Rated 4+
Compatibility: iPhone X, iPhone 8Plus, iPhone 8, iPad 74, iPad 73, iPad 72, iPad 71, iPad 612, iPad 611, iPhone 7Plus, iPhone 7, iPhone SE, iPad Pro97 Cellular, iPad Pro97, iPad Pro Cellular, iPad Pro, iPad Mini 4 Cellular, iPad Mini 4, iPhone 6sPlus, iPhone 6s, iPod TouchSixthGen, iPad Mini 3 Cellular, iPad Mini 3, iPad Air 2 Cellular, iPad Air 2, iPhone 6Plus, iPhone 6, iPad Mini Retina Cellular, iPad Mini Retina, iPad Air Cellular, iPad Air, iPhone 5s, iPhone 5c, iPad Mini 4G, iPad Mini, iPad FourthGen 4G, iPad FourthGen, iPod TouchFifthGen, iPhone 5, iPad ThirdGen 4G, iPad ThirdGen, iPhone 4S, iPad 2 3G, iPad 2 Wifi, iPhone 4
Show all
More by CrowdCompass, Inc.
Description
The Council of the Great City Schools' mobile app combines the conference's full schedule, guest speaker profiles, floor maps, session information and documents, conference contacts, communications tools and more into one easy-to-use app. 

The app is accessible for iOS and Android devices. Every year, the Council of the Great City Schools holds its Fall Conference in one of the member cities for the entire membership to discuss special issues in urban education and to share information and best practices across districts to improve outcomes for urban students.
What's New in Version 1.34
New Content updated