Download Brand Recruitment for iPhone, iPad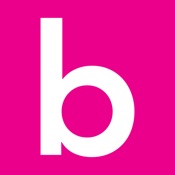 Free
Category: Business
Updated: Mar 9, 2018
Version: 1.76
Size: 64.4 MB
Developer: Brand Recruitment
Seller: Brand Recruitment Ltd
Rated 17+
Compatibility: iPhone X, iPhone 8Plus, iPhone 8, iPad 74, iPad 73, iPad 72, iPad 71, iPad 612, iPad 611, iPhone 7Plus, iPhone 7, iPhone SE, iPad Pro97 Cellular, iPad Pro97, iPad Pro Cellular, iPad Pro, iPad Mini 4 Cellular, iPad Mini 4, iPhone 6sPlus, iPhone 6s, iPod TouchSixthGen, iPad Mini 3 Cellular, iPad Mini 3, iPad Air 2 Cellular, iPad Air 2, iPhone 6Plus, iPhone 6, iPad Mini Retina Cellular, iPad Mini Retina, iPad Air Cellular, iPad Air, iPhone 5s, iPhone 5c, iPad Mini 4G, iPad Mini, iPad FourthGen 4G, iPad FourthGen, iPod TouchFifthGen, iPhone 5, iPad ThirdGen 4G, iPad ThirdGen, iPhone 4S, iPad 2 3G, iPad 2 Wifi, iPod TouchFourthGen, iPod TouchThirdGen, iPhone 4, iPad 3G, iPad Wifi, iPhone 3GS
Show all
Description
Brand Recruitment have been setting the standard for marketing recruitment across the Central and Eastern regions since 2005. 
Brand's app enables you to search and apply for marketing jobs on your smart phone and tablet devices whilst you are on the go. You can easily see what jobs you have applied for and keep up-to-date with the latest marketing and recruitment news.
If you are interested in hearing about marketing opportunities in the Central and Eastern region then this app is an easy way for you to do this.
Show more
What's New in Version 1.76
Correction for a bad release!
Screenshots for iPhone, iPad