Zagat - Restaurant Ratings & Reviews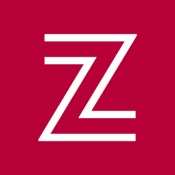 Free
Category: Food & Drink
Release: Jul 29, 2013
Updated: Sep 23, 2017
Version: 3.2.1
Size: 135.2 MB
Developer: Google, Inc.
Seller: Google, Inc.
© 2016 Google Inc.
Rated 12+
Compatibility: iPad 74, iPad 73, iPad 72, iPad 71, iPad 612, iPad 611, iPhone 7Plus, iPhone 7, iPhone SE, iPad Pro97 Cellular, iPad Pro97, iPad Pro Cellular, iPad Pro, iPad Mini 4 Cellular, iPad Mini 4, iPhone 6sPlus, iPhone 6s, iPod TouchSixthGen, iPad Mini 3 Cellular, iPad Mini 3, iPad Air 2 Cellular, iPad Air 2, iPhone 6Plus, iPhone 6, iPad Mini Retina Cellular, iPad Mini Retina, iPad Air Cellular, iPad Air, iPhone 5s, iPhone 5c, iPad Mini 4G, iPad Mini, iPad FourthGen 4G, iPad FourthGen, iPod TouchFifthGen, iPhone 5, iPad ThirdGen 4G, iPad ThirdGen, iPhone 4S, iPad 2 3G, iPad 2 Wifi, iPhone 4
Show all
More by Google, Inc.
Description
The Zagat app helps you find the best restaurants wherever you are. With ratings and reviews curated by editors, a great meal is only a tap away. But don't just take our word for it. Check out what the editors at InStyle had to say about us:

"If you know where you are and what your annoyingly capricious appetite desires, your dining app should too—so based on your location and the time of day, the app will recommend nearby places accordingly.

Its real strength lies in its carefully curated content—reviews are vetted by Zagat editors in order to convey dependable restaurant reviews, helping you discover the newest hot spots in your area, share your own experiences, and get inspiration from the tastiest trends nationwide."
Show more
What's New in Version 3.2.1
Want the inside scoop? Be sure to download our regular updates for the most up-to-the-minute version of Zagat, hottest restaurants included. Happy eating!