Texas Instruments Semiconductor for iPad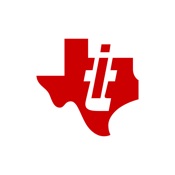 Free
Category: Business
Release: Oct 30, 2013
Updated: Nov 2, 2017
Version: 2.1.3
Size: 3.2 MB
Developer: Texas Instruments
Seller: Texas Instruments
© 2015 Texas Instruments Inc.
Rated 4+
Compatibility: iPad 74, iPad 73, iPad 72, iPad 71, iPad 612, iPad 611, iPad Pro97 Cellular, iPad Pro97, iPad Pro Cellular, iPad Pro, iPad Mini 4 Cellular, iPad Mini 4, iPad Mini 3 Cellular, iPad Mini 3, iPad Air 2 Cellular, iPad Air 2, iPad Mini Retina Cellular, iPad Mini Retina, iPad Air Cellular, iPad Air, iPad Mini 4G, iPad Mini, iPad FourthGen 4G, iPad FourthGen, iPad ThirdGen 4G, iPad ThirdGen, iPad 2 3G, iPad 2 Wifi
Show all
More by Texas Instruments
Description
TI's official free app makes it easy for engineers to look up information on the iPad. Find TI parts, view datasheets, parameters, block diagrams, inventory and purchasing options in an easy to use interface. The TI app also gives you the ability to mark favorites and easily share information with your colleagues.
Show more
What's New in Version 2.1.3
- minor bug fixes
Screenshots (iPad)