iTrain Sound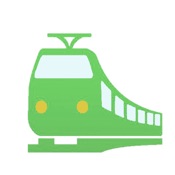 Free
Category: Entertainment
Release: Aug 25, 2010
Updated: Jan 14, 2018
Version: 1.1
Size: 116.4 MB
Developer: ZHEN WEI ZHANG
Seller: ZHEN WEI ZHANG
© 2014@Creativity Corp.
Rated 4+
Compatibility: iPhone X, iPhone 8Plus, iPhone 8, iPad 74, iPad 73, iPad 72, iPad 71, iPad 612, iPad 611, iPhone 7Plus, iPhone 7, iPhone SE, iPad Pro97 Cellular, iPad Pro97, iPad Pro Cellular, iPad Pro, iPad Mini 4 Cellular, iPad Mini 4, iPhone 6sPlus, iPhone 6s, iPod TouchSixthGen, iPad Mini 3 Cellular, iPad Mini 3, iPad Air 2 Cellular, iPad Air 2, iPhone 6Plus, iPhone 6, iPad Mini Retina Cellular, iPad Mini Retina, iPad Air Cellular, iPad Air, iPhone 5s, iPhone 5c, iPad Mini 4G, iPad Mini, iPad FourthGen 4G, iPad FourthGen, iPod TouchFifthGen, iPhone 5, iPad ThirdGen 4G, iPad ThirdGen, iPhone 4S, iPad 2 3G, iPad 2 Wifi, iPhone 4
Show all
More by ZHEN WEI ZHANG
Description
iTrain Sound is a kind of APP which for you to hear the Japanese train sounds. There are more than 14 types of train sound track and image and info. If you are a train or rails fans then don't miss this iTrain Sound. you will get fun and knowledge from here.
Show more
What's New in Version 1.1
support ios7
fixed bugs
Screenshots (iPhone)