Coaching Skills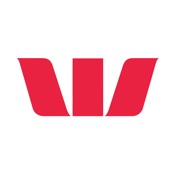 Free
Category: Business
Release: Oct 18, 2013
Updated: Nov 2, 2017
Version: 1.0
Size: 13.8 MB
Developer: eNoah iSolution
Seller: ENOAH ISOLUTION INDIA PRIVATE LIMITED
Copyright © Institute of Executive Coaching and Leadership (IECL) 2013.
Rated 4+
Compatibility: iPhone X, iPhone 8Plus, iPhone 8, iPad 74, iPad 73, iPad 72, iPad 71, iPad 612, iPad 611, iPhone 7Plus, iPhone 7, iPhone SE, iPad Pro97 Cellular, iPad Pro97, iPad Pro Cellular, iPad Pro, iPad Mini 4 Cellular, iPad Mini 4, iPhone 6sPlus, iPhone 6s, iPod TouchSixthGen, iPad Mini 3 Cellular, iPad Mini 3, iPad Air 2 Cellular, iPad Air 2, iPhone 6Plus, iPhone 6, iPad Mini Retina Cellular, iPad Mini Retina, iPad Air Cellular, iPad Air, iPhone 5s, iPhone 5c, iPad Mini 4G, iPad Mini, iPad FourthGen 4G, iPad FourthGen, iPod TouchFifthGen, iPhone 5, iPad ThirdGen 4G, iPad ThirdGen, iPhone 4S, iPad 2 3G, iPad 2 Wifi, iPod TouchFourthGen, iPod TouchThirdGen, iPhone 4, iPad 3G, iPad Wifi, iPhone 3GS
Show all
More by eNoah iSolution
Description
Coaching is a key leadership competency at the Westpac Group; use this app to help you have more powerful formal coaching sessions or learn tips for how to bring a coaching approach to your everyday conversations. Once you have done the IECL face-to-face training, practicing your coaching is essential to retain the learning and develop the skill. This app is a valuable 'just in time' prompt to support your ongoing coaching skills development. With key coaching questions, frameworks and resources at hand, this app will help you have more effective coaching conversations at work.

Key features:

- GROW questions
- Westpac Coaching Model
- Coaching demonstration videos
- Reading recommendations
- Coaching research references
- Other resources

About the IECL

At the Institute of Executive Coaching and Leadership (IECL) we are passionate about helping people to not only realise their full potential but also to love their time at work. We pride ourselves on being a centre of excellence in coaching, coach training & leadership development in Australia & the Asia Pacific region. We know workplaces flourish with inspired leadership and our mission is to develop the next generation of exceptional leaders.

The IECL has a long partnership with the Westpac Group, delivering bespoke programs, coach training, strategy facilitation, executive coaching, and keynote presentations throughout Australia and the Asia Pacific.

To find out more about how the IECL can maximise your leadership potential, contact us on the details below.

• enquiries@iecl.com
• 02 8270 0600
• www.iecl.com

Copyright © Institute of Executive Coaching and Leadership (IECL) 2013. All rights reserved. The contents of this app are protected by copyright except where referenced to another author or publication. No part of this app may be reproduced by any process, electronic or otherwise, in any material form or transmitted to any other person or stored electronically in any form without the prior written permission of IECL.
Show more
Screenshots (iPhone)
Screenshots (iPad)