Download Aquatech for iPhone, iPad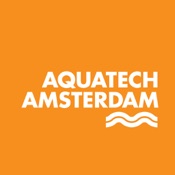 Free
Category: Business
Updated: Dec 24, 2017
Version: 2.1
Size: 17.8 MB
Developer: RAI Amsterdam
Seller: RAI Amsterdam
Rated 4+
Compatibility: iPhone X, iPhone 8Plus, iPhone 8, iPad 74, iPad 73, iPad 72, iPad 71, iPad 612, iPad 611, iPhone 7Plus, iPhone 7, iPhone SE, iPad Pro97 Cellular, iPad Pro97, iPad Pro Cellular, iPad Pro, iPad Mini 4 Cellular, iPad Mini 4, iPhone 6sPlus, iPhone 6s, iPod TouchSixthGen, iPad Mini 3 Cellular, iPad Mini 3, iPad Air 2 Cellular, iPad Air 2, iPhone 6Plus, iPhone 6, iPad Mini Retina Cellular, iPad Mini Retina, iPad Air Cellular, iPad Air, iPhone 5s, iPhone 5c, iPad Mini 4G, iPad Mini, iPad FourthGen 4G, iPad FourthGen, iPod TouchFifthGen, iPhone 5, iPad ThirdGen 4G, iPad ThirdGen, iPhone 4S, iPad 2 3G, iPad 2 Wifi, iPod TouchFourthGen, iPhone 4, iPhone 3GS
Show all
More by RAI Amsterdam
Description
The Aquatech App is your complete guide to the Aquatechtrade platform for professionals in the world of water technology. Check out the exhibitor list and customize the event program to your personal preference.
Show more
What's New in Version 2.1
We update the app regurlarly so we can make it better. Thanks for using our app.
Screenshots for iPhone, iPad